About Us
The Vision
To illuminate God's Holy Word through Spirit-filled insightful pen.
The Mission
Provide the reader with guidance for life and godliness through inspired authors.
The Guiding Principles
We value integrity and excellence in our work.
We are committed and hold ourselves responsible to our readers and the Church for any information that we deliver.
We always strive for creative thinking and provide the best quality news, views at the maximum speed.
We do all for the glory of God.
Our Advisors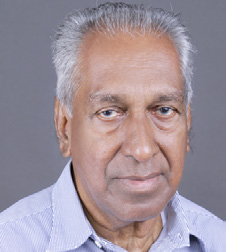 C.V. MATHEW
Chief Editor Goodnews Weekly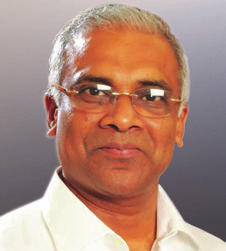 T. M. MATHEW
Publisher Goodnews Weekly
Our Team
Printer & Publisher: Wesly Mathew, USA
Managing Editor: Bonny George, Australia
Chief Editor: Pastor Joshin John, USA
Online Editor: Saji Kathettu, India
Design Editor: Reji Philip, USA
Health Desk/Social Media: Priya Mathew, USA
I.T. Consultant: Ajith Philip, Australia
Associate Editor: Pastor Sam Varughese, USA
Deputy Editors: Rev. Shemil Mathew, England
Dr. Binu Daniel, Germany
Elizabeth Mathew, Oman
Binny Mathew, Singapore
Consulting Editors: T K Nandanan, India (Columnist)
Pastor Thomas Samuel, England (Theology)
Pastor Jackson Kurian, New Zealand (Theology)
 Grace Kathettu, India
Pastor Charley Joseph, Canada
| Title | Name |
| --- | --- |
| Printer & Publisher | Wesly Mathew, USA |
| Managing Editor | Bonny George, Australia |
| Chief Editor | Pastor Joshin John, USA |
| Online Editor | Saji Kathettu, India |
| Design Editor | Reji Philip, USA |
| Health Desk/Social Media | Priya Mathew, USA |
| I.T. Consultant | Ajith Philip, Australia |
| Associate Editor | Pastor Sam Varughese, USA |
| Deputy Editors | Rev. Shemil Mathew, England |
| | Dr. Binu Daniel, Germany |
| | Elizabeth Mathew, Oman |
| | Binny Mathew, Singapore |
| Consulting Editors | T K Nandanan, India (Columnist) |
| | Pastor Thomas Samuel, England (Theology) |
| | Pastor Jackson Kurian, New Zealand (Theology) |
| | Grace Kathettu, India |
| | Pastor Charley Joseph, Canada |